The Importance of Alignment and Collaboration in Agile Teams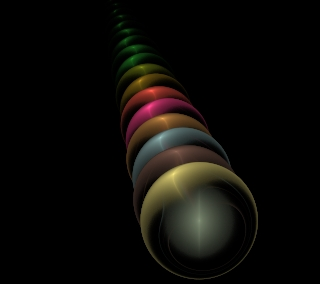 The Agile Manifesto emphasizes value on individuals and interactions over processes and tools, encouraging face-to-face communication as the most effective way of conveying information and collaboration between Agile teams. Effective agile collaboration enables teams to develop workable solutions to complex problems. However, in reality, this is constantly challenging with large, distributed teams, forcing communications into different directions.
Business Owners and Agile Release Train (ART) leadership teams have to clearly define the objectives to the teams. Often times, teams can get confused if they get different answers or directives from different leaders. They often do not know which advice to follow, and may not do anything because they do not want to make a mistake. It can also lead to rework or unnecessary work if work that is performed is not aligned clearly to the objectives or mission of the program.
Agile teams should clearly understand the objectives and also identify and plan for cross-team dependencies. This is best achieved by developing and maintaining a common program backlog for the teams to ensure that each team is driving solutions towards delivery of the big picture.
Given our fast-paced virtual world, collaboration practices and tools should be adapted with large and distributed teams in mind. Tools and approaches tweaked to foster simple and frequent communications for large teams will have lasting benefits enabling a successful collaboration for the organization.
Improved Alignment and Increased team collaboration and communication using Metronome
Metronome allows the Release Train Engineers (RTE) and Product Management to enter the vision and mission of the program in a central place. Metronome's powerful Roadmap displays schedules of major events and milestones. This enables Business Owners and the program stakeholders such as an RTE to view important dates over a planning horizon.
Using the Roadmap, stakeholders will be able to visualize the events and milestones, determine the impact on releases and adjust the content and timing of features for each Program Increment (PI).
Further, the teams can view the program roadmap and major events or milestones for the program. This single version of truth enables the program stakeholders to communicate clearly the objectives of the program to the teams. It also ensures that the teams are focused on delivering the Features that deliver maximum value to the solution.
Metronome supports SAFe metrics and reports at each level of the framework. Metronome captures information during the various ceremonies and generates charts that allow for real time decision making across all levels of the enterprise. These metrics will bring alignment among all tiers of the organization and ensures that everyone is speaking the same language. Emphasis is on value delivered and not on utilization. Using metrics like Program Predictability, business owners can see how reliable teams (in the train) are and how value is being delivered at the end of each PI. In this manner, Metronome helps to use metrics to actively improve Performance, Predictability and Productivity.
Product Management can define the acceptance criteria for a Feature or Story. When a Feature or a Story is ready for validation, Product Management can use Metronome to indicate if acceptance criteria has been met. They can use the comments feature in Metronome to communicate and collaborate with the teams. In this manner, all information that corresponds to a Feature or a Story can be stored in a central place in Metronome and can be used as a one stop shop.
In Metronome, 'The Golden Thread' is an expression that refers to management's ability to see and visualize a traceable hierarchy of agile backlog items. From Epics down to Capabilities, Features, Stories and Tasks. From the Portfolio Level down to the Team Level.
With Metronome, we provide you not only an easy way to drill up and down from Epics to Tasks, but we also provide visibility (percent completions) of all of the levels within this Golden Thread- both "top down" as well as "bottom up". Using the burn up and burn down charts at each level in the agile hierarchy, teams can track the progress of Epics, Capabilities, Features, Stories and Tasks with confidence and clarity.