SAFe Epic owners can now explore the 'ART of the Possible' with Metronome…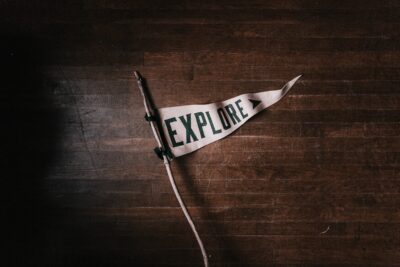 In an ever more competitive world not only do we need Continuous Delivery, but there is a need to explore more. These Continuous Explorations helps in relentless improvement of our products. Metronome ensures that these BIG ideas or business initiatives identified through continuous exploration are captured and managed. Metronome's Portfolio Kanban helps in bringing structure, transparency, and flow to these Big Ideas (Epics).


As these ideas get reviewed Metronome provides a the template to Hypothesize these Epics by capturing, organizing, and communicating critical information about epics.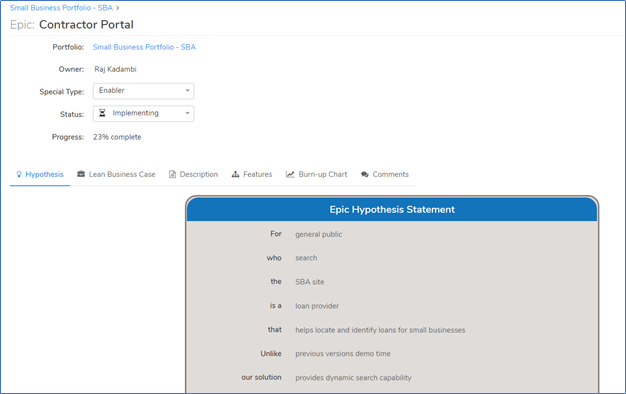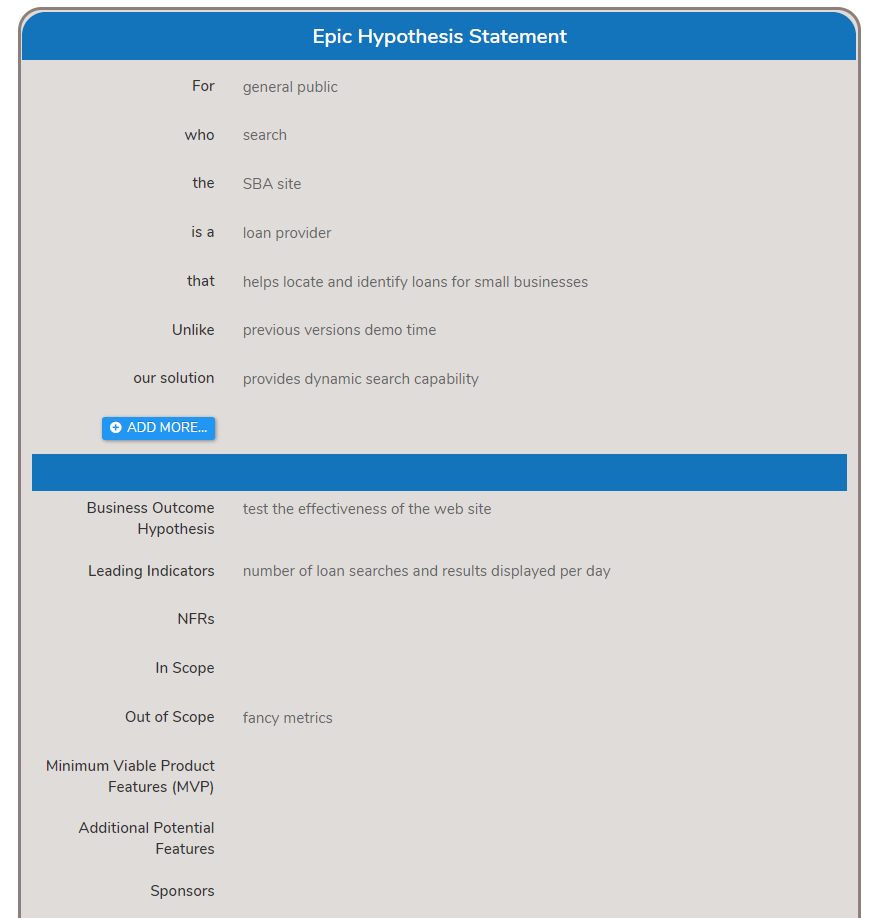 We hypothesize Epics using the four verbs of value, business outcomes, measured indicators, and Non Functional Requirements (NFRs)
The value statement is structured as a 'for-who-the …' that describes the epic in general terms.
Business outcomes hypothesis states the quantitative or qualitative benefits that the business can anticipate if the hypothesis is proven to be correct.
Leading indicators describe the early measures that will help predict the business outcomes. (For more on this topic, see the Innovation Accounting advanced topic article.)
NFRs – any Nonfunctional requirements associated with the epic.
Epics require analysis before being committed to implementation. Epic Owners take responsibility for this critical task, while Enterprise Architects shepherd the enabler Epics that support the technical considerations for business Epics. The worthiest initiatives in the funnel pass to the analysis state when the queue has space. The result of the analysis phase is a Lean business case.
So how does Metronome add value here? Metronome automatically generates the Lean Business Case based on the information entered on the Epic screens.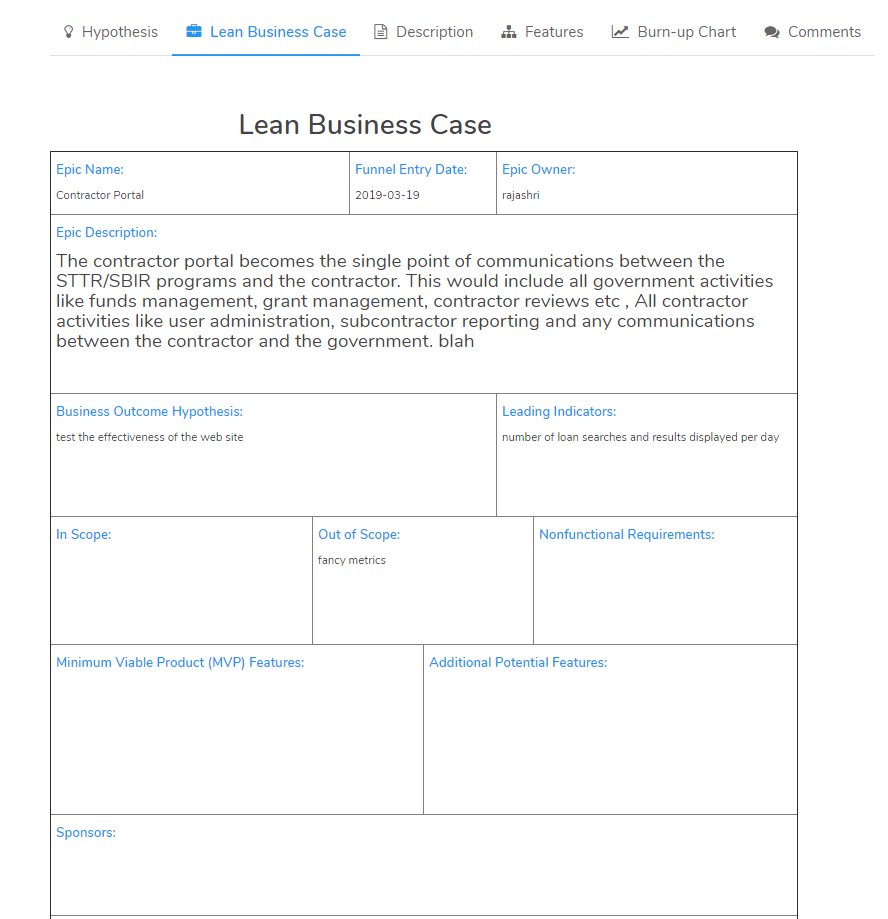 Epic Owners and other Portfolio stakeholders can also manage the progress of Epics using the Epic Progress Measure chart in Metronome.