Program Risks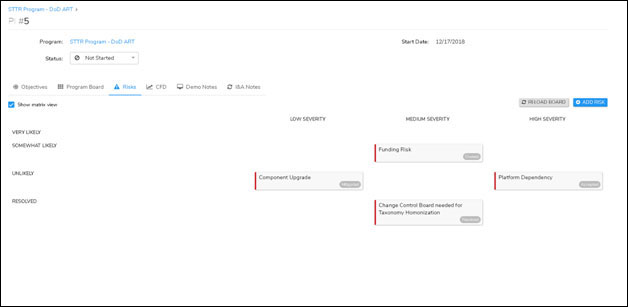 Metronome – Orchestrated Agile ®, has a Risk Management module that allows you to view risks at the program, feature, and story levels, including their impact on time and cost.
Metronome supports enterprise level risk and resource monitoring by providing visibility into the measured performance of individual programs and collectively across the enterprise portfolio of programs to see the way resources and risks are being managed.
Alignment of agile program risks at the enterprise level to the updated A-123 guidance from OMB for Enterprise Risk Management.
Metronome leverages current and accumulating measures from program performance, resource utilization, and risk to determine and project trends and issues across the enterprise.